Our house... in the middle of the street.
Ok, well it's not in the middle of the street. I just couldn't think of a title. ;) I've blogged before about some of the before and after projects in our house. I wish I could convey in words exactly what this house looked like when we bought it. Seriously. Let's put bright orange and a green yellow on every wall... add in some disgusting urine smelling carpet, some swinging doors, dark wood/molding everyyyyyyyywhere and some disgusting appliances. It's come a long way to say the least. I have loved every single minute of it and fall more and more in love with our little house every time we finish a project! (Do I ever finish a project?)
Even Michael doesn't have a true appreciation for what our house really looked like when we bought it. He was in Japan and didn't actually get home to see the house until the carpets had mostly been ripped up and a lot of painting had taken place.
I'm no
YHL
, even though I have always gotten a ton of ideas from them and love love love them! But here is my home tour. :)
Here are just a few before and after shots of the kitchen and living room... I wish I had more from the rest of the house.
AUGUST 2008
Just moved in...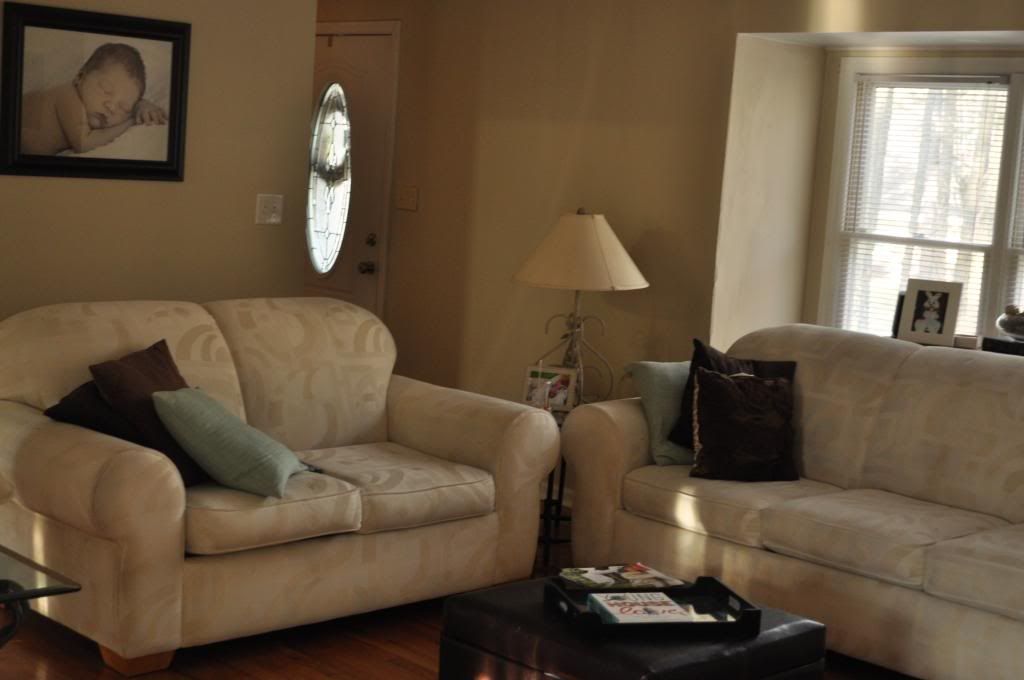 NOW
AUGUST 2008
AUGUST 2008
putting in the floors
AUGUST 2008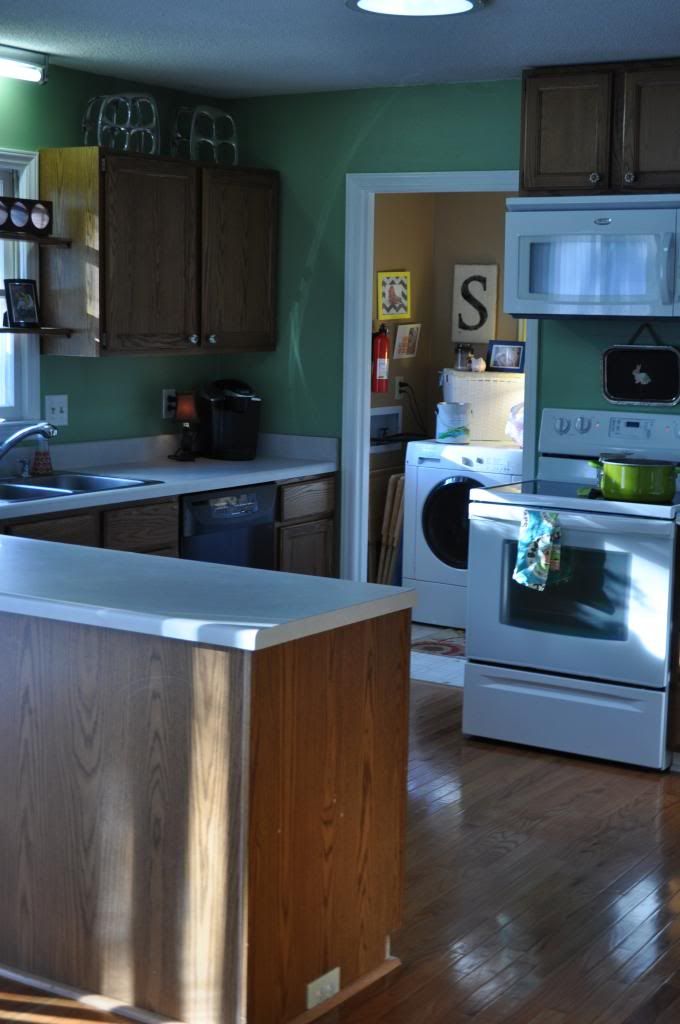 NOW (Don't mind me cooking dinner...)
Seriously y'all... you should be proud of us! I will have to try to find some of our bedroom and Riley's nursery before and afters as well as the bathrooms.
Imagine Riley's nursery that same lime/yellow color in a square room with gross purple carpet- Then picture this:
And while I am giving my home tour, here is her bathroom after its makeover: (minus the owls that have been added.)
And now for Riley's playroom- It started as a guest room and then into an office. It has been RQ's playroom for almost a year now and it is really starting to look more how I envisioned it. It started as my office- but I moved that to here-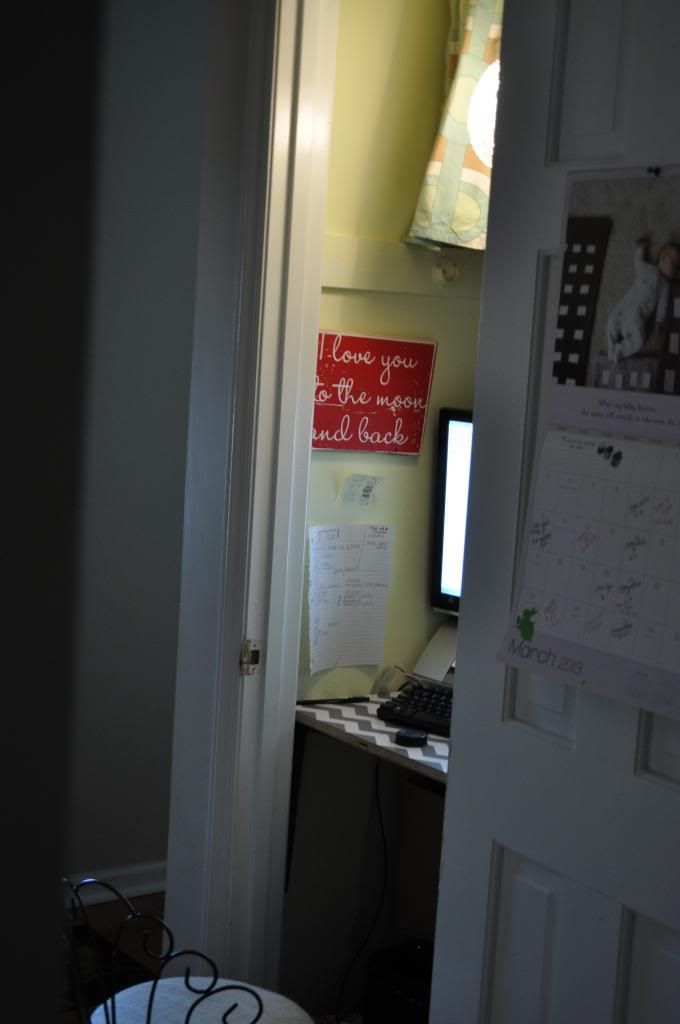 This is after the hardwoods were installed, but it was just a guest room-
This was when we turned it into our "office" -
And this is when we started the playroom transformation-
and here is today!
I'll save the pictures of our room for another day. I think these are fun to see the before and after. I hope you have enjoyed the photos. :) I am so in love with our little home and I cannot wait to see what the future brings with it. Hopefully the next big project is going to be our back yard. We have lots of plans including a patio, playhouse, gardens and more!
Some other projects on our list include:
Riley's bathroom sink/floor
Kitchen cabinets
Laundry room/ mudroom floor
driveway
door knobs in the WHOLE house to be switched out
And eventually we will work on an addition (adding back and up- bigger master, possibly one more bedroom, a bonus room, laundry room and office/studio above a garage.)
Stay tuned!
I would love to see links to before and after from your home!! :)
~let go laughing