18 months- happy half birthday!
Dear Riley,
A year and a half. 18 months. We're on the down hill to TWO now. Closer to two than one. My baby girl is growing up so fast, right in front of my eyes! I can't believe it. At times, it feels like you have been with me and daddy forever. Then it seems like yesterday the nurse put you into my arms for the first time.
My how you have become your own little person lately. Those little rolling eyes and "stink eye" faces. When I stomp my feet at you, you run into my arms with the biggest hug ever. I just love it. Your smile will light up a room. Everyone loves you so much. So many people love you.
It's been a rough month. We had a wonderful Easter and you had your first real egg hunt. You loved opening the eggs! You played with Jane and Mia and loved being a good friend. I can't wait to watch you girls grow up together on the island!
You tried to sleep in your new big girl bed at the beach (we bought it at a resale shop since it is a wooden boat, so I figured why not?) - You fell off the bow. Oops. The trip we were on when we bought the bed... mommy and you and momo broke down in Wilmington. Luckily, your cousin Caleb hadn't been born yet, so Gigi and Pawpaw were at the beach and Pawpaw came and got us.
A few days later, your cousin Caleb was born. Mommy and daddy went to Charlotte to meet him and mommy took his newborn pictures. We left you home for the day with momo and grandy and it's a good thing we did because the next day after story time and your nap, you woke up with pink eye. We took you straight to the doctor and they said it was caused by your very first ear infection. You had to miss your very first swim lesson the next day. :(
You finally got better from that and you were on antibiotics for 10 days. Two days later you spiked a fever of 103. I thought you were doing better the next day and we went to nanny and papa's and had dinner with uncle. When Uncle and I got back home, momo and grandy were gone, daddy was at work and uncle headed back to Pinehurst. I checked your temperature because you felt warm and it was 104.6! I was by myself with you and panicked. Luckily daddy was just at '12 and was able to get home quickly. We got your fever down. It was a virus. Whenever we got the Motrin in you, you were quick to be back to happy-go-lucky RQ! You slept in the bed with mommy for a couple of nights and daddy kept his coughing fits on the couch.
You finally seem better now. You're asleep in your bed now. I'm still sitting here thinking "how is my baby girl going to be 18 months old tomorrow morning?!?!" 18 months ago right now, I was on my way to the hospital to meet you!
Today you finally had your first set of swim lessons. The first one you missed because of your ear infection- the next week it was canceled because of pool chemicals being imbalanced! You rocked it tonight. You smiled and laughed even when you went under water or were with the teacher instead of me. I was so proud of you! We get to go back tomorrow for one of our makeup classes and daddy gets to come. He is taking tomorrow off instead of Thursday since it's your half birthday! We aren't having a party for you this year, but we are continuing the tradition of making you a half cake and celebrating together! We're even going to go to Target and let you pick out a new doll. Yes, you are spoiled.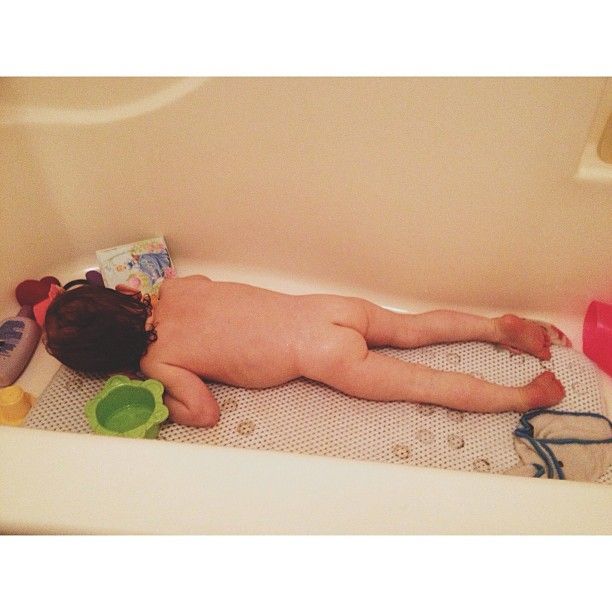 I hope you know how much we love you. I wish I could put it into words. Daddy and I were talking about it the other night while we were watching you play. We decided you will not know until you have kids of your own one day. Last Thursday night after gymnastics you and me and daddy went to dinner together. It was the first time in a while it was just the three of us out to eat. We just watched you and smiled at you the whole time. You are so good and so smart. You are such a blessing to us. I really don't know what we did before you came along.
You do love gymnastics. You are SO close to jumping. Teacher Grace was proud of your hanging on the bars last week too! We get to register for next year on Friday. I'm so excited you will be able to continue to take your classes. You love The Little Gym so much. It was funny because I was just taking you to the free trial class for fun. Momo and daddy thought it was crazy and you were way too young. Then we saw how much fun you had and how many new friends you made at that one 45 minute class and we knew we had to sign you up. Boy, how far you have come! It is amazing what you have learned. You walk right in without mommy and grab your shakers! You know the routine and do what you are told. It's so fun for you and for mommy and daddy! I am so thankful we are able to put you in something like that.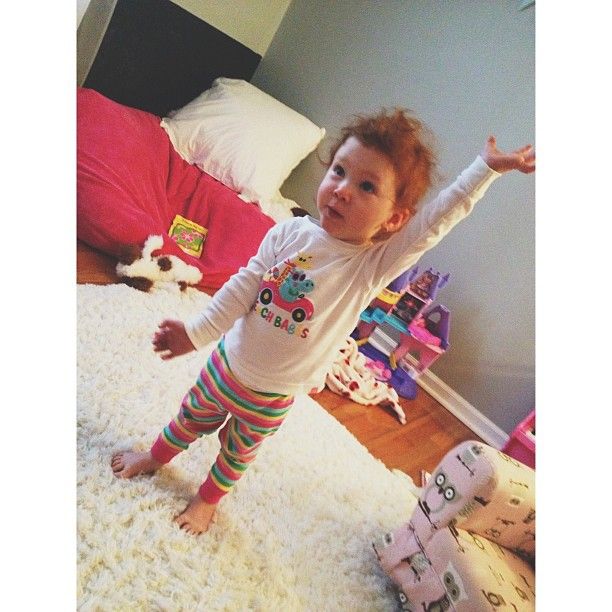 I was joking with someone the other day and said I may have to go with you to Kindergarten. I don't know if I was joking... I have a hard enough time tutoring for a few hours a couple of days a week, 9 months out of the year, a mile down the road while you are home with family. I'm pretty sure I am never going to be ok leaving you anywhere without me. Good thing we still have about 4.5/5 years to figure that out. I'm so thankful for your birthday not making the cutoff! (I know, I have a problem and maybe I will be able to let you out of my sight by the time you are 21... we will see.)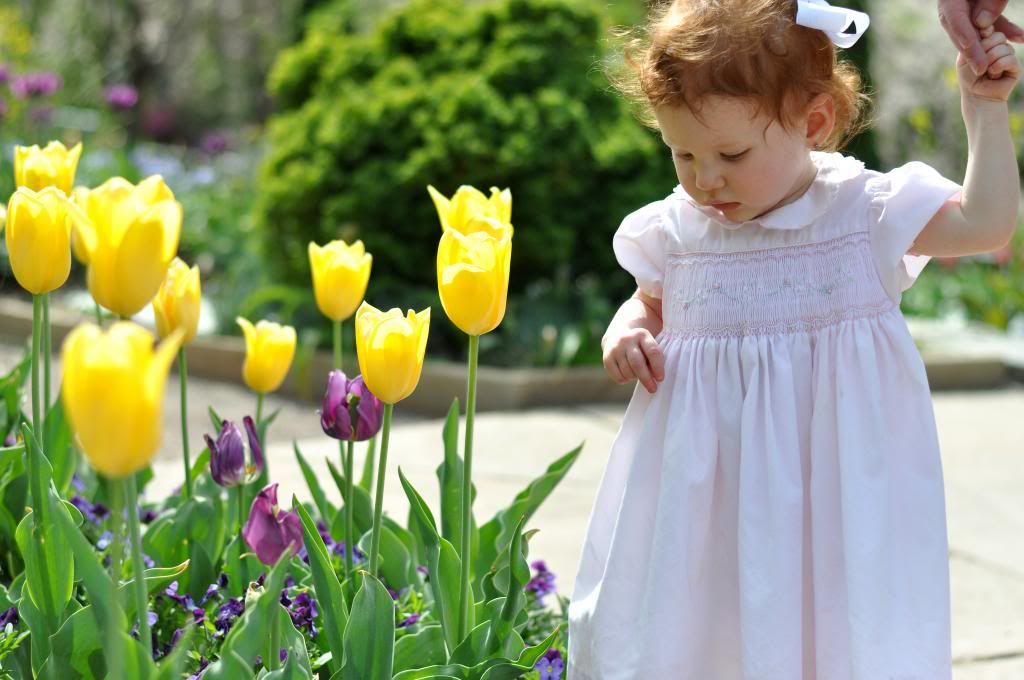 You slept until 10 on Saturday and 10:30 on Sunday. Granted, it was from a fever (maybe) - daddy and I thoroughly enjoyed it. We can't complain though. You have slept through the night since you were home from the hospital and have never been an early riser. Early for you is 8. I always tell daddy if you ever have a brother or sister they will probably be your polar opposite. You're such a good baby. (Yes, I am still calling you a baby and you will ALWAYS be my baby!)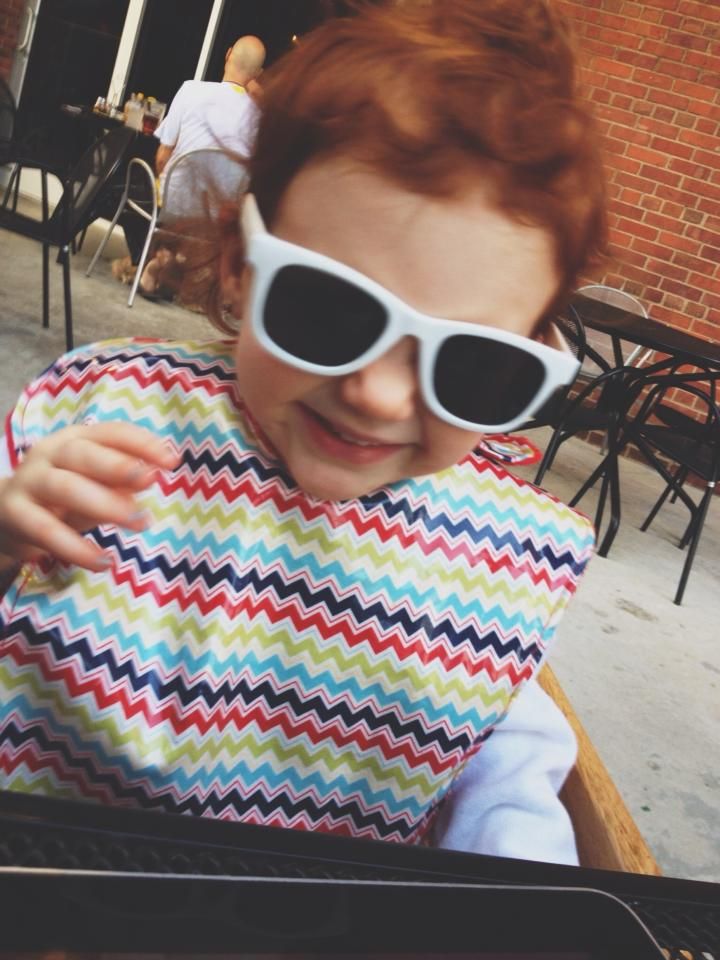 This is getting long... You're 20 lbs and 32 inches long. Still in size three Luvs. 20% weight and 90% height. You drink more milk than any human I have ever met. You chug each cup like you haven't had a drink in a week. You love my tervis tumbler, so I bought you a mini version for your smoothies. You sit for the whole story at story time now. You love to glue, color and use stickers. You love princesses. No really- you love them. It's almost scary how much you know at your age. You sorted your princesses and "other" little people the other day. I was shocked. You love the water and to snuggle. You love love love Coach and Ringer and to be outside no matter what the weather or time of day or night. Bedtime is still 9/9:30. Still taking two naps- 11:30/3:30 even though there have been some random one nap days. Favorite food this month- strawberries. We've retired your highchair and I am sad about it. You insist on sitting in a big girl chair, so I got you a cheap $10 booster seat. I still haven't taken the highchair out of the kitchen yet. Don't know if I can do that yet or not.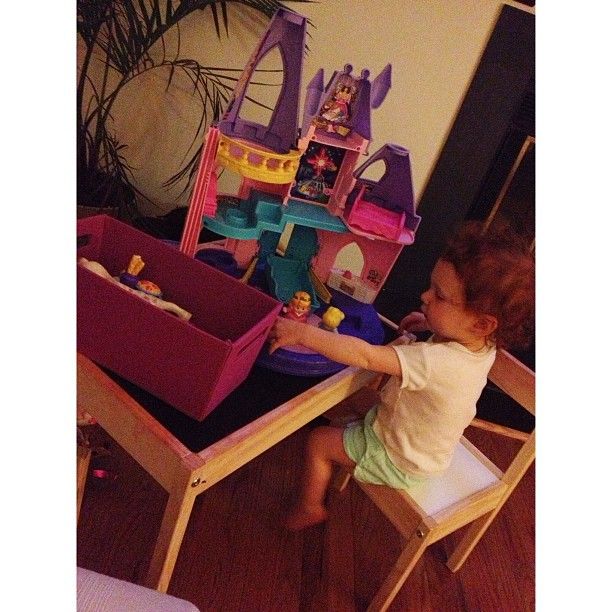 You learned your first song. It's Britney Spears, of course. "Oh baby baby!" I love it!
I love you Riley Quinn. I hope you know that. I hope I show you with my million kisses, hugs and snuggles each day. I know I tell you and you are able to say " I - Wub- Yoooooou" when you are repeating me. I hope I am doing a good job showing you that every single day. I love you more than the stars in the sky little boogie. You are my world. You are my everything.
Love,
Mommy