Dear Riley...
Dear Riley Quinn-
Silly mommy hasn't posted the last two months because of the blog not letting me upload anymore pictures! I did, however find a (way more difficult) way around it! This has been a crazy month. **Heck, I guess I need to go back to Christmas and post about that. Maybe later. You have your photo albums to go through. ;)
We went to the museum again a few weeks ago. Nanny met us there. It was a beautiful day out. We went on a Thursday and there weren't many people there at all. You even got to see the animals this time. You absolutely loved the butterfly house. We didn't ride the train this time though. What a fun membership to have. I am so glad we got that for you! Hopefully your aunt Claire can bring your cousins sometime soon to go with you. She's gonna have your first boy cousin in a couple of months. I am sure you and Lilly and Brynn will torture him this summer (and every summer to follow...)
We took you to see the goat first. We call you a goat because you eat books. Really, kid- you eat them. It's strange. Very strange. We love you anyway though.
This month you got your first virus. It sucked. Big time. I did enjoy all the cuddles though.Your highest fever was 103.9 and you were miserable. One night you even fell asleep on your big stuffed dog in the middle of the living room floor. Around 11pm that night when your daddy got home from work, ma-momo and I went to wal-greens to get some pedialite popsicles and a new thermometer to use on your head so we didn't have to wake you to take your temps at night. After the virus you got the croup. It's a nasty infection of your larynx. You were once again pitiful, but finally on the mend!
You got to wear your first snowsuit last week. It snowed a bit when we got home from the Carolina girls basketball game. (You were the star of the show that night. Small crowd because of the weather. And of course because you were the cutest thing there!) The snow didn't stick around long. Long enough to cancel some schools, but most were only on a 2 hour delay. You'll learn a lot about that when you are older. Sitting by the tv at night watching the school closings run across the bottom of the tv and waiting to see your school. You wont realize until you are older that you still have to make the days up and they are usually at the most inconvenient times. But snow days are still fun! You will be spending them with mommy and Ma-Momo for a long while though because your daddy and Grandy will most definitely be working when it snows. Another thing you will learn all about when you are older.
Looks like you are going to get to wear that snowsuit again tomorrow though. Even though when Gigi and Pawpaw came to visit this past weekend you played in your water table in short sleeves on the porch... Yep. That's NC weather for ya! You'll learn to love it. A lot of the schools have already said they are closing early tomorrow. We have your 15 month dr. apointment in the morning, but I am sure we will be home before any weather starts.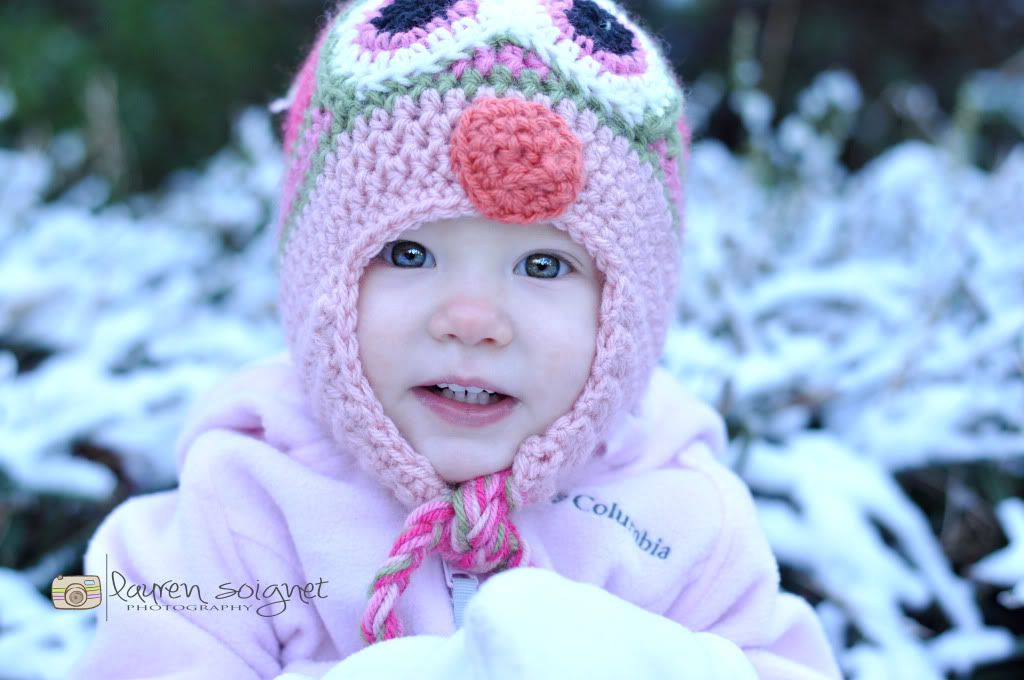 We're going to gymnastics class tonight. I think you will have fun. As soon as you wake up from your nap, I'm sticking you in the car to head that way. In the night, blustery, 32 degrees! I think Ma-Momo is going to come with us. I'm excited. You went one other time when you were about 6 months old. I think you will enjoy it a ton more this time!
I love you sweet boogie. You are the most amazing thing that has ever happened to me and I could never imaging my life without you. I wish I could put into words how much I love you!
xoxo
Love always,
Mommy